free downloads
..

our cd store at ebay wholesale prices to public direct from me

for the complete catalog visit THE CATALOG PAGE i have produced 36 titles since 1980-mATt McCoUrT
AND NOW ON TO THE FREE STUFF!
CLICK THE PIC OR THE BANNER AND A WINDOW WILL ASK IF YOU WANT TO SAVE OR OPEN THE FILES
WHEREVER YOUR DOWNLOADS GO THAT IS WHERE TO FIND THE FOLDER AND UNZIP IT! thanx
THE FREE STUFF HERE
MONSTER-"THROUGH THE EYES OF THE WORLD"
MICK ZANE ,MARK BEHN( MALICE) PETE HOLMES( MSG BLACK N BLIE RATT) MARK ISOM & JEFF SCOTT SOTO VOCALS
i put 100 of these out wayyy back when i started and gave them away as bonus discs cuz its a damn ood album but in 1996 the world wanted nirvana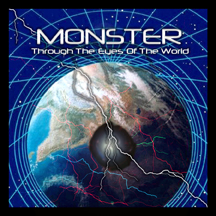 SPIRIT OF THE NIGHT
FIRE IN YOUR EYES
ALL GUNS LOADED
ONE NIGHT
SAY YOU CARE
SOUTH SIDE BILLY
ALL SHE WANTS
GET OVER IT
DON;T GET YOUR HEART SET
OVER NOW
WILD DOGS OUT FOR BLOOD-
we reCorded alot of music at JeFF's house and its a shame to waste em this was available the very first album i put together on usmetal records 17 songs including the original rescordings from 1981 that appear on the final edition cds
\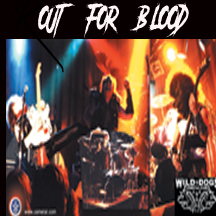 ALONE WITH YOU
AMERICAN DREAM
CHANGE YOUR MIND
DON;T FIGHT THE FEELING
FUGITIVE OF THE LAW
KILLING THE NIGHT
OUT FOR BLOOD
RUNNING AWAY
SACRIFICE THE NIGHT
TONIGHT WE ROCK
TOUCHED BY LOVE
TTRANSFAKER
UP AGAINST THE WALL
WATCHING THE GAME
WE CAME HERE TO ROCK
RING OF BLOOD
*** GARGOYLE music WITH MATT MCCOURT SINGING VERY RARE produced y Kevin sanders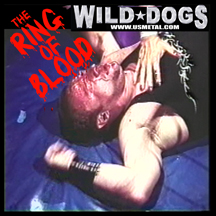 ...
IN 2003 WHILE WORKING AT pcc COLLEGE kEVIN AND I DID A NUMBER OF PROJECTS THE LIZARDO AND JHAZZ PUNKS FORM OUTTER SPACE AND HE SAID " I ALWAYS WANTED you TRO BE THE SINGER for Gargoyleand handed me the music with no vocals tracks gave me the lyrics and some inspiring herbal tea and i went to it i liked the results he said put it out as a wild dogs album so we did and i added sails of charon to it bryuce anbd i had recorded that and kurt james did i his solo work-- solo in his home in california we did that opn the atomic thunder CD listed below... the Gargouyle record will be coming soon with tim lachman but this iis a rare take on a band and for free why not? give it a spin? the cover pic was from my time producing the portland wqrestling series for WB32 in porttland Or those guys are crazy !that is real blood on Bart Sawyer thanx top ring cam op Robert Trujillo
STRONGER THAN EVIL
AMERICAN WAY
OUT FROM THE SHADOWS
THE BURNING
FINAL VICTORY
LOOK HOMEWARD
DARK MIRROR DREAM
** BONUS** SAILS OF CHARON with kURT jAMES,Bryce Van Patten,Dr Mastermind, Mccourt
WILD DOGS MATT McCOURT : BORN TO ROCK FOREVER
THE LAST ALBUM I RECoRDED WITH DAVE HATHAWAY AND VIDO 2015
HEADBANGING ANTHEM MUSIC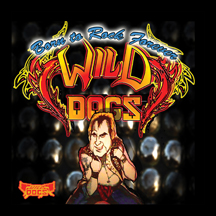 with Dave Hathaway Dr Mastermind Vido Sinn & Dr MastermindB
Born to Rock Forever
Dammned
Those Days Are Gone
Down and Dirty
Never Forget Me
The Pain Before You Die
We're Watching The Game
Drinkin All Night
The Storm is Coming
EVIL GENIUS : DR MASTERMIND MUST DIE!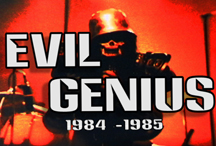 ...click the pic to see the cd at ebay.

The entire Evil Genius se t is also on the Dr Mastermind Before and After cd
Dr Mastermind the original band ! with Kip Doran, Ben Linton,Kenny Goldstein Chris Jacobsen and me. THESE ARE ALSO INCLUDED ON THE dR mASTERMIND- bEFORE AND aFTER CD i am discontinuing this disc so if ya want to hear a 2 GUITAR TAKE ON THE DR MASTERMNIND album here ya go go a go go ! recorded at recording associates in pdx ` 1986* ( Wild Dogs mayhem and various projects i produced with Bob Stoutenberg see more about This band at THE BAND PAGES
Under the Gun( im the one on Dr M lp)
Go to Hell( demo with Rikki Bagget on drums)
Out for Blood( not on the Dr M lp
Domination
Abuser
Black Leather Maniac
I hate)Discipline( "i dont wanna die"on Dr M lp
My Way ( or not at all) " the Right Way on Dr M lp
FUK-U
WE WANT THE WORLD TRAGEDY STRIKES THE TAPE FALLS APART AS THE SONG STARTED SO IF YOU HAVE AN ORGINAL DEMO CASSETTE AND HAVE THIS TUNE ID LOVE TO HAVE IT!-- MATT SEE MORE ABOUT
MATTISON AVENOO'S GREATEST HITS VOL 2
MATTISON AVENOO GREATEST HITS VOL 2 FEAT BEAR THE SINGING DOG
recorded at the plaza del sound studio 3 with Dave Hathaway on drums matt mccourt on various instruments and BEAR the bark up singer
MORE info ABOUT MATTISON AVENOO AT THE BAND PAGES
WATCH THE TV SHOWS HERE AT THE MCCOMAVISION PAGE
1 BLOOMSTONE THEME SONG
2 ALL I WANT IS A COOKIE
3 I'M GONA) KICK YOUR ASS
4 MY KINDA PARETY
5 WATCHIN' THE GAME
6 SPEND ME LIKE A DOLLAR
7 EAT AN EGG
8 DIRTY ROTTEN SCUMBAG
9 DONT FORGET ABOUT ME
10 HARD ON
"ATOMIC THUNDER": WILD DOGS with KURT JAMES AND DR MASTERMIND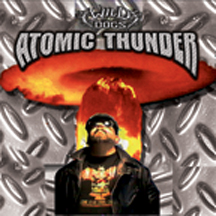 CLICK ON THE PIC TO DOWNLOADther final album recorded at Man In Black studios - the pinnacle of 3 non stop years of making albums with Bryce Van Pattenincludes a cover of the Alice Cooper Hit, ELECTED guest guitarist Kurt James appears on a few songs an instrumental i wrote for himthe cdr nornally sells on ebay for $6.99 but since you are inquisitive i give it to you for free~
1 ATOMIC THUNDER
2 MAN ON THE MOUNTAIN
3 HELLFIRE
4 ELECTED
5 CRASH AND BURN
6 EVIL ONMY MIND
7 RELIGIOUS DISGRACE
8 DANCE OF THE DEMONS

ACE OF SPADES : MOTORMUSIK A TRIBUTE TO LEMMY

ACE OF SPADES MOTORMUSIK ALBUM 2012 (CLICK ON THE PIC TO DOWNLOAD)
MORE ABOUT THE MOTORHEAD TRBUTE AT THE BAND PAGES
1 KILLED BY DEATH
2 MOTORHEAD
3 ACE OF SPADES
4 JAILBAIT
5 THE HAMMER
6 CHASE IS BETRTER THAN THE CATCH
7 IRON FISt
8 FUKU
9 IM 18
MEATHOOK LIVE AT ELI'S 1991 WITH KEVIN SANDERS,PAUL DREYER. JOHN DONNELY AND MATT ON GUITAR ORIGNALS AND WILD DOGS TUNES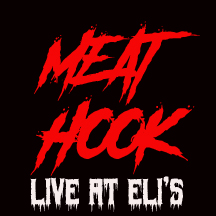 ABUSER
DRUMMER JAM
IT CAME FROM OUTTER SPACE
MY WAY
ON THE ROAD AGAIN
RU-486
THE EVIL IN ME
Matt McCourt'sPsychelic Metal Blues Experoience: the Sun Always Shines On Me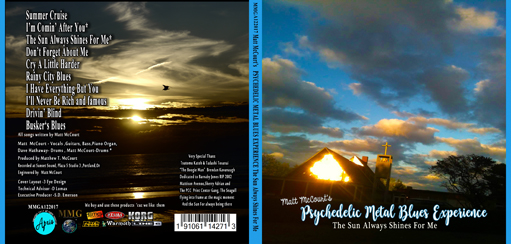 with Dave Hathaway, Tim Hastay, Dr. Mastermind, Bryce Van Patten,Guitar Slim
Matt Mccourt's Psychedelic Metal Blues Experience The Sun Always Shines On Me
Matt Has always been a bluesman since age 12 when he first picked up a guitar
this is the second album under this name some songs re appear on this one
CLICK THE PIC TO DOWNLOAD FREE
1.Cat On The Prowl
2.I'm Comin' After You
3.The Sun Always Shines On Me
4.Summer Cruise
5.Don't Forget About Me
6.Rainy City Blues
7.I Have Everything
But I Don;t Have You
8.I'll Never Be Rich And famous
Til I'm Dead and Gone
9.Streetcorner Blues
10.Drivin' Blind
11.Cry A Little Harder
THE BOOTY SHAKERZ: SOUL POWER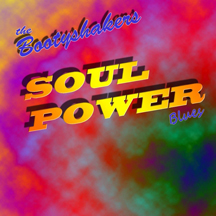 YEASSSH MATTE' MATT GETS DOWN ON THIS ONE
CLICK ON THE PIC TO DOWNLOAD
1.All God's Men
2.Firesign Blues
3.Goiin Downtown
4.Indigo Beach
5.Playboy Matti Matt
6.Purple 77
7.Scorpio
8.Soul Power
9.This is your life
JODEE ELLIS: UNCERTAIN CERTAINTY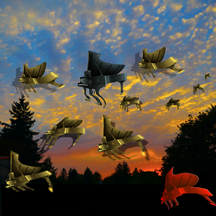 JODEE ELLIS A SINGER PIANIST I DID A FEW GIGS WITH REALLY IMPRESSED ME
SHE HAD ME PLAY DRUMS ON THE RECORD BUT I THOUGHT IT WAS SO GREAT SHE AND HER KEYS NEED NO ACCOMPANIMENT
Broken Lost Driving
Welcomoe to Nowhere
Casandra
Losing Myself
Hold On
Letting Go
Open Your Eyes
Equals
The Bigger Plan
Run To You
please contact us using the form below