Mattison Avenoo the Wacky World of America's favorite weirdo........Comedian ,TV Host, Singer, Chef and and his singing Schipperkie

Mattison is character i invented when i was "miserable enough for comedy" it was 1991 and the bottom had already hit me in the face. Grunge was "coming in hot" and i was in the last breaths of a dysfunctional marriage that began with the future ex wife, stepping off Van Halen's crew bus in 1982 .
it was on a night i had a crappy gig at the mexican restaraunt behind Starry Night the venue i had stood in front of 1200 people many times. Angie and her Friend Kristy were watching the same Guns n Roses videos again over and over when i got home from my barista job at the malland treating me like i was invisible so taking the same approach as i did with the Evil Genius band i decided i would dress completely anti rock ( which became a fashion statement in a few years but i was simply rebelling in Clark Kent Safety glasses an old red blazer and black pants and a ruffled tuxedo shirt. Buko Picked me up for the gig pretty much copy songs with a few wild dogs gems bandmates Paul Dreyer and John Donnely were out when i arrived. and wihout thinking i became mattison avenoo on the spot borrowing from my jewish neighborhood an accent i frequently heard as a child. as in " Get outta my yard!" or Turn down the damn music!"
Paul and John were stumped and laughing i did not drop character once! we did the 30 minute gg i had no case for my ibanez explorer so i showed up carrying it and never took it off! even in the restroom. i was having a great laugh so i decided to cross the street and march into the Starry Night the door man i knew for 10 years did not recognize me when i said " I am Mattison Avenoo and im a little late I am supposed to be onstage where is it? AND HE SHOWED ME TO THE STAGE FROM THE DOOR 2 FLOORS BELOW ! with flashlights the stage manager walked me to the mic center stage i banfed on it "is this thing on?" and the house light dimmede the music down and they opened the microphone and i was ON! it was a reggae show sompletely sold right out and i did 2 minutes of improv comedy, they cheered and i said thank you good night and walked off stage and down the stairs i said goodbye to the doorman in my regular voice THEN he recognized me depsite the bad comb over and ugly glasses! and that was when the Sperm hit the egg and Mattison was born i got better response as that guy, than i had gotten being the washed up almost famous 3rd rate metal guy in the past 6 years so i went with it i played comedy clubs made a band with Kip Doran, Mongo from the Lugnuts and then got into video an cable access and made a tv show .
made up a story that i had gotten frozen in a catskills freezer for 30 years and was Matt McCourt's brother from the same mother...
The original band members of Mattison Avenoo and the Bloomstone Brothers had Kip Doran on guitar Jeff "MONGO" Knapp on drums( Jeff was with the legendary Johnny Limbo n the Lugnuts and myself on bass m later adding JOhn Donelly on bass and i moved to 2nd guitar and Keys this lineup opened for Exodus and a number of well known Tribute bands in Portland.We were pretty busyMattison also had a stand up comedy act that played at Harvey's comedy club on the local nights and in some rorck clubs those never went over well it was the 1990's grunge era and people werent interested in laughing.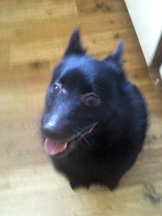 BEAR THE WONDERGOG