MATT' S FIRST RELEASES, THE RAVERS WILD DOGS DR MASTERMIND MAYHEM--- AND THE RECORD I AM NOT ON REIGN OF TERROR

US METAL RECORDS The RAVERS, WILD DOGS, DR MASTERMIND, MAYHEM 1981- 1986

THE RAVERS "I WAS A TEENAGE ROCK N ROLLER "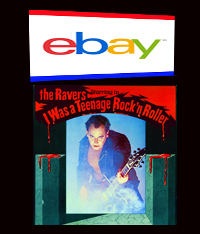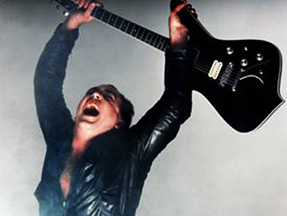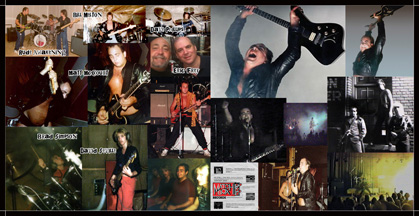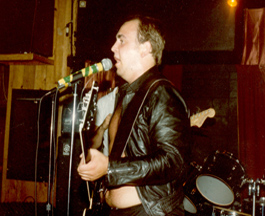 1981- The Ravers I Was a Teenage Rock N Roller"- The demos i made with Rob Sample producing in 1980 culminated in a record deal on an indie label called Matchboxx Records and produced by Andy Mckaie the records( not as good as the demos in my opinon got critical acclaim(?) by Billboard and Cashbox and rolling Stone( Andy had been the head of publicity at CBS and Arista and proved it really is who you know This deal came After a band i had formed and gigged with at the infamous Long Goodbye club broke up and during the bane called the Penitraitorz and i added Jay Reynolds( Malice) the week before the recording sessions started to become a 4 piece group .By 1981 the drummer had shot someone on a city bus and make good on some previously booked gigs i joined Mick Zane( Malice), Pete Holmes Black n Blue MSG and currently Ratt( as seen on Geico ads on TV 20202 and Jeff Mark the guitarist on Wild Dogs
WILD DOGS "WILD DOGS"
1982- Wild Dogs "Wild Dogs" The "Ravers" lineup continued in the fall ,without Mick and an added Bassist, Danny Kurth we recorded for a Studio engineering class in exchange for free demos. soon after the first 3 songs were on tape i saw Mike Varney on MTV with JJ Jackson looking for bands with exceptional guitarists and sent him a demo he responded fast and asked for more and sent another 5 songs I discovered Deen Castronovo and we recorded another 5 songs and had a full album released on Shrapnel Records soon after that- The demos had been in the tape trading circles and this album produced by the band and Engineer Bob Stoutenburg s is the purest music on all of our history we had no plan no direction we just liked writing songs together and i think because of that the music stands up today almost 40 years later
WILD DOGS " MAN'S BEST FRIEND"
1983 -Wild Dogs " Man's Best Friend' By the time Man's Best Friend was due, in our 2 album deal with Shrapnel,the group was divided on direction as a result, Mike Varney produced this one after our attempts at recording it on Jeff's home studio gear had failed to impress him. We moved into Prairie Sun Studio where all of the historical guitar albums on the label were later recorded in an attempt at following the path of ICON Varey's first maor label deal instead of following our own instincts the record was not as well received as the first 13 songs there are some great moments on this release.
MAYHEM "BURNED ALIVE"
1986 -Mayhem(USA) "Burned Alive"- The day after i pulled my walk -out on the Dogs Drummer Steven Hanford( aka) Thee Slayer Hippie clled andoffered me the singer position in Mayhem the premier thrash grop of Portland Or i said yes and we did shows with Raw Power(Italy) and Hirax and more all summer and recorded the album Burned Alive at Recording Associates with Bob Stoutenburg who co produced the record with Steve Hanford ( same place as i had produced the Poison Idea Pick your king EP ( not long after Burned Alive was released the entire band joined Poison Idea and i started work on the Dr Mastermind LP
DR MASTERMIND "DR MASTERMIND"
1986- Dr Mastermind In 1984 Wild Dogs had decided to change singers in a n attempt at pleasing the major labels who passed on Man's Best Friend. I had been writing songs on my own to be prepared this time for the 3rd album on Shrapnel but the others had different ideas. It was an abrupt and shock to me that they had already found and recorded with 2 singers i discovered this info at a meeting with a prospective manager and went full bore into starting my own band to perform the sngs i had written. Kip Doran on guitar Ken Goldstein Ben Linton and Chris Jacobsen( Mentors) became Evil Genius and recorded 9 songs that were turned down by the people i sent the demo to except Mke Varney was interested if i would do some lyric editing and personell changes. I agreed and recruitd Deen for the drumchair and Varney provided Kurt James on guitar and offered a $25,000 deal. The LP was reelasedon Shrapnel in the states, RoadRunner in Europe and CBS/SONY Japan
WILD DOGS "REIGN OF TERROR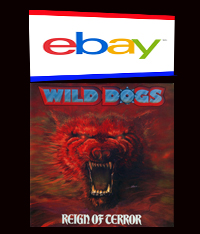 1986 -Wild Dogs Reign of Terror -- I had tried to write lyrics for some of these songs but it really isnt anywhere close to my style i write to the beat never just lyrcis and try to cram them into some music it was about this time we split ways for a while ( at least a year before we did a reunion show when Deen had a break with Tony Macalpine in 1987 people love this record it has some great drums and guitar it just is not my cuppa it was after this record i got Deen a good paying job as a session drummer and member of Tony Macalpines band and THAT turned into being hired by Bad English and away he went. The dissolve of the core group bassist Danny Kurth was replaced by Rik Bartell Deen's bandmate in 1980 and singer Michael Furlong known for his pop rock style did a good job of screaming the night away
PLEASE VISIT OUR STORE AT EBAY